Lesson 6: ハ ヒ フ ヘ ホ
Reading
How to Read


Pronunciation of フ is different from English "F". Create the sound with pursed lips (like whistling).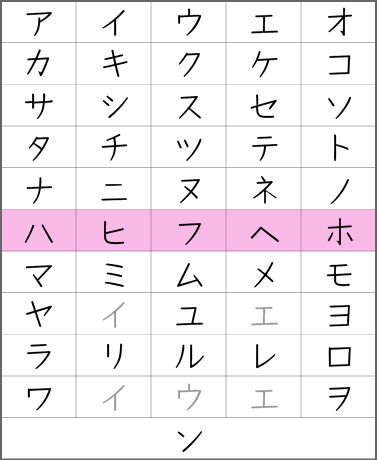 Dakuon & Han Dakuon

Same as Hiragana, Han-Dakuon is indicated by a small circle.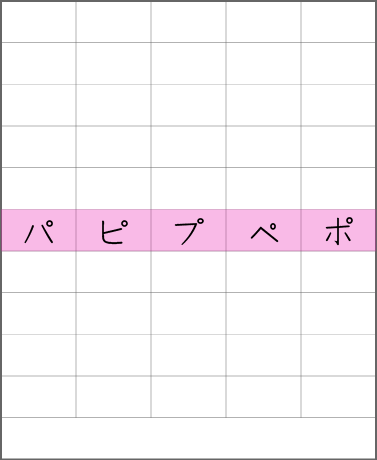 Additional Letters
Quiz
Click "YouTube" button below to subscribe our official channel. You can get information on new uploads.
Go to the Writing section.