Katakana Writing Practice
Printable Writing Practice Sheets with grid lines (PDF)
Handwriting Practice Sheet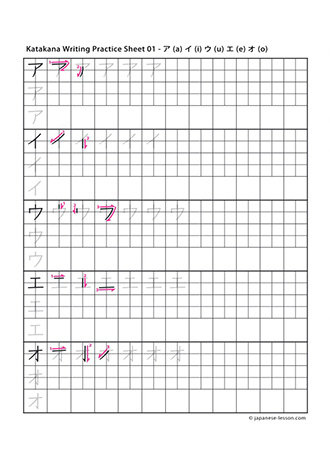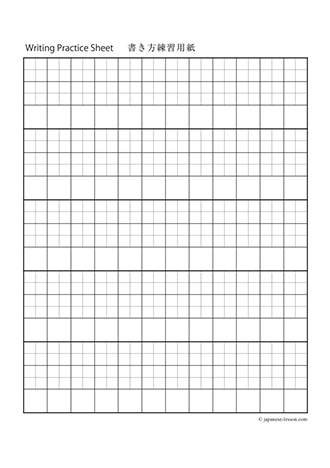 How to Download/Print
Click the link. PDF document will be displayed (10 pages).
To download the file, choose [Save As...] from [File] menu.
To print on papers, choose [Print...] from [File] menu.
Blank sheet with no sample letters is also available.
How to Practice

We recommend to do the following practice.
First Row

: Carefully imitate the shape of sample letters.

Second Row

: Write letters by occasionally looking the sample.

Third Row

: Write a letter without looking, then compare with the sample.
Refer grid lines to check the position of each stroke.
This one-time practice would be enough to get familiar with the shape of letters.
Repeat the practice to become a master of beautiful handwriting!
Handwriting Instructions
Handwriting instructions for each letter are available at the following pages.
Related Topics